So now I did it… Oh boy, I finally did something that I can't just walk away from!!
For those not in the know, Joyce and I have been looking for a new place.  Since Joyce got a new job in Scarbrough it was only fair to find a spot in the middle of Scarbrough and Mississauga.  Over the last few weeks we've  put in a few offers on some places that we liked, but luckily they didn't go through. We found a great Condo in Toronto off of Bayview that fit our list of things that the place had to have:
A good Balcony?  Check!
A great view? Check!
A bedroom?  Check!
A good size den?  Check!
2 bathrooms?  Check and check!
I'm mostly psyched about having a nice balcony.  Ever since we moved into our current place I've missed our old place.  It had a massive balcony that we could BBQ on and still fit 20 people on.  The new place isn't that big, but its big enough that a good group or our  friends can be out there, and we can still have some space for a small garden and some chairs.  I'm not sure what the building rules are about BBQ's but it seems that most condo corps have a designated BBQ area.  We've seen quite a few places that have a nice park area that has some nice BBQ's set-up, so you just go down with your meat and cook it up.  No clean up needed.
If Joyce's parents are able to come over in September then we can turn the Den into a temporary bedroom for their stay.  With the two bathrooms we wouldn't need to fight over time spent in there.  Four people trying to get into one bathroom would not be a pretty sight.
I never hide the fact that I hate moving.  I hate it with a passion.  I hate the extra planning and having to pack only specific things up at specific times, other wise you'd be tearing a tom of boxes open just to find the spatula!  It'd be easier once scientist develop the teleporter.  Then you can just toss things over to the new place super easy… Or you can just live where ever you want and just teleport to work.  Yeah, that'd be super!
I wonder how much it'd cost to hire someone to just move everything to the new place, and then set it up for you?  That sounds great.  Go to work, and at the end of the day you just go home to your new address.  No fuss, no trouble, no mess.  Sounds like someone needs to start offering the service!
Other then going through the trouble of moving is a pain,  Joyce and I are excited and looking forward to the move.  Right now we're still in shock that we were able to get the place, but I'm sure once reality sets in and we start packing that's when the fun will really start!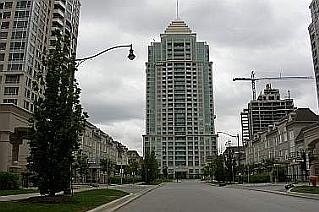 information